£

9.99
Iridescent Crystal Statement Dangle Earrings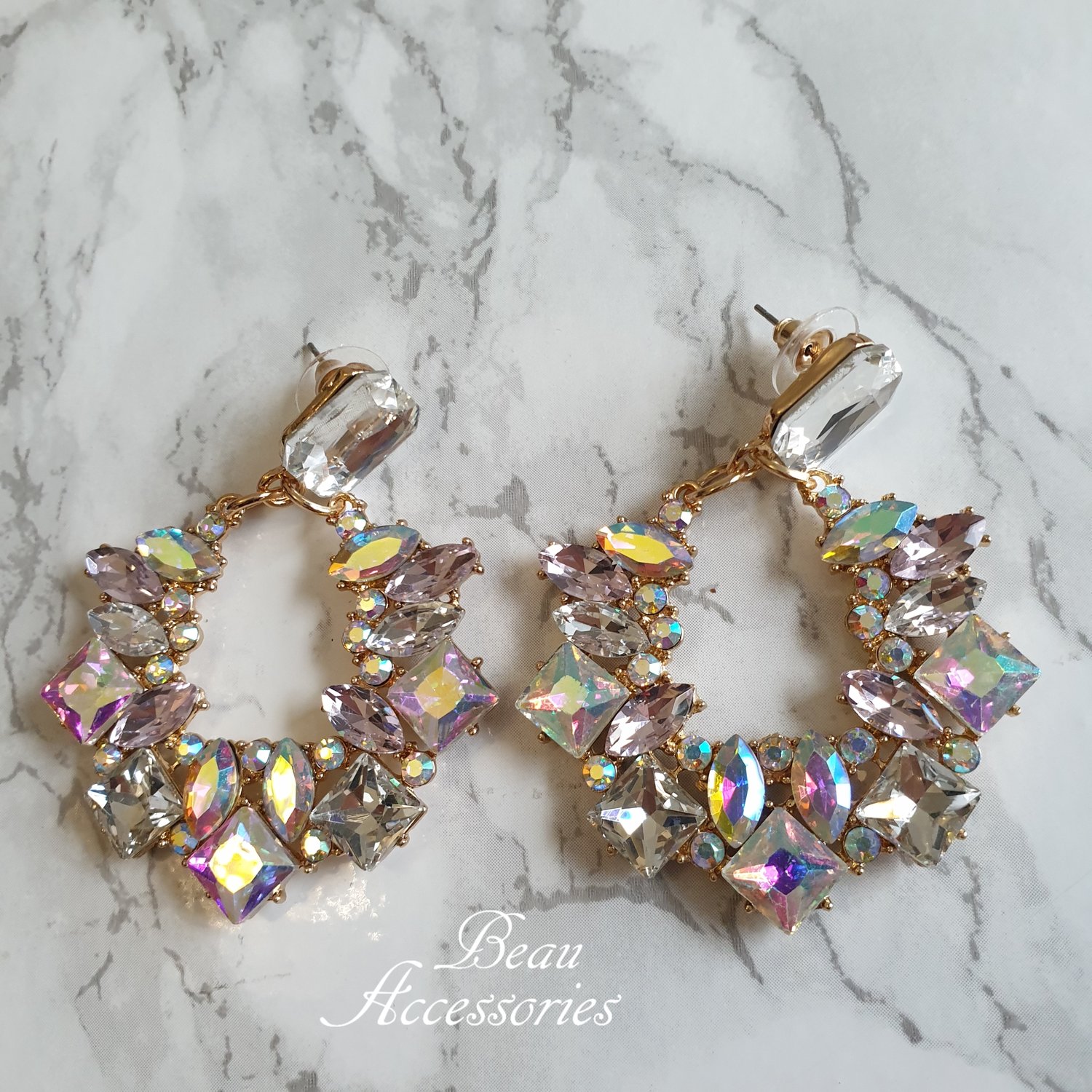 These beautiful & glamorous statement round earrings are the perfect accessory to add glamour to your evening outfit.
Earrings full of sparkly iridescent rhinestones and a hint of pink to make you feel like the queen you are.
Size approx 2 inches long.
Arrive in a Beau Accessories suede bag.